Powder rooms are the one bathroom that guests use regularly, so they need to be a little special. I love clean lines but also embrace traditional style.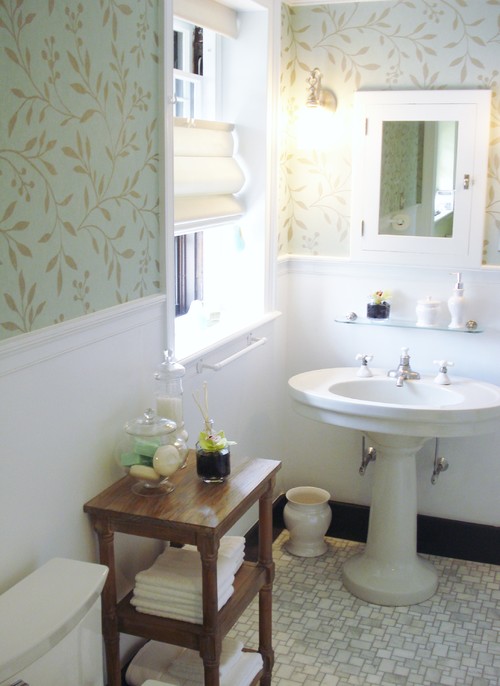 When looking at the style for our house, we decided on an overall "Hamptons meets Rustic Country" however with the contemporary niceties.
Budget also comes into play, and for such a small room I think this is where a splurge is very worthwhile however luckily pedestals are actually cheaper than vanities and everything else just fell into place.
My inspiration board for the powder room were made up of things that make me smile. A pedestal basin takes me back to my childhood, duck egg blue reminds me of my mum's spare bedroom and well subway tiles for a nod to the bungalow I grew up in. Our house is still having foundations laid, but all the selections have to be done now...... that being tapware, basins, baths, tiles ...hmm the list goes on. To make sure a look was put together, the lovely Judy at Verandah House made the selections based on some concepts I shared. Judy and Jess are amazing!
So bring back the pedestal basin, and we should never avoid powdering our nose if the bathroom makes us smile!